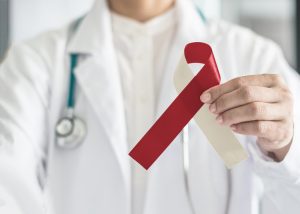 If you have been diagnosed with cancer, you will need to readjust the methods you use to take care of your gums and teeth, especially if you are receiving chemo or radiation therapy. That does not mean you should stop brushing or flossing. You will just need to modify parts of your at-home care. It is also important to undergo dental pretreatment before beginning radiation or chemotherapy.
Why We Recommend Dental Pretreatment before You Start Radiation or Chemotherapy
We conduct a thorough exam and prophylaxis before your cancer treatment begins for several reasons. Pretreatment is recommended to reduce the risk and severity of oral complications and allows us to identify any current infections. In addition, pretreatment ensures that you will successfully complete your planned cancer therapy. Dental pretreatment reduces oral pain and decreases the chance or oral infections that can lead to systemic infections.
At-Home Care
When receiving cancer treatments, we recommend patients gently brush their teeth, gums, and tongue with an extra soft toothbrush. We also encourage the use of a fluoride toothpaste after each meal and before going to sleep. If brushing hurts, we suggest softening the bristles with warm water. Avoid mouthwashes containing alcohol and rinse the mouth with a salt and baking water solution followed by a plain water rinse twice a day. Use 1/4 teaspoon of salt and baking soda in one quart of warm water. Exclude the salt if you have mucositis. If you are receiving radiation, exercise the jaw three times each day to prevent problems with stiffness. We also ask patients to refrain from consuming candy or soda with sugar, and to avoid acidic or spicy foods. Do not use toothpicks, smoke, or drink alcohol.
It is also important that you keep your regular dental appointments with our office. We want your treatment to be a success. Therefore, count on us to support your efforts during radiation treatments or chemotherapy. Contact us today for a checkup and cleaning, or for any type of dental concern. We are committed to helping you maintain your health and smile.