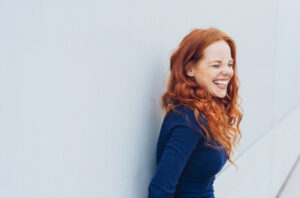 In addition to improving your appearance, cosmetic dentistry can also improve your health. Your self-esteem and self-confidence soar when you're wearing a smile you adore. Because the first thing people notice about you is your smile, we understand your desire to have a smile you can be proud of when you meet new people. You can obtain the smile of your dreams with smile design (also known as smile makeovers).
What the technique offers patients
Our adventure with smile design begins with a consultation in which we discuss your desired smile and any underlying dental issues you may have. We may then begin the design process.
Please bring a photo of your ideal smile with you so that our team knows exactly what you're aiming for when you come in for your appointment. The first step in creating your dream smile is to address any dental issues you may have.
Because no two patients are the same and everyone needs a personalized approach, our professional will walk you through the entire procedure.
How much time the procedure takes
Smile design might take a few weeks to several months to finish. We'll consider your objectives and any current dental issues you may be experiencing when deciding. As a rule of thumb, if you need dental implants to get your ideal smile, the process can take up to a year.
Treatment
Thanks to modern dental technology and cosmetic skills, your smile can be improved in various ways. We work with you to find the ideal solution for your smile, budget, and schedule.
Our Smile Design procedure may be ideal for you if you're eager to revitalize your smile and regain self-esteem. Many of our physicians have been practicing for many years, and they are supported by cutting-edge technology, ensuring that all of our patients receive the highest quality care possible. Today, take the first step toward a whiter, brighter smile by signing up for the Smile Design process.