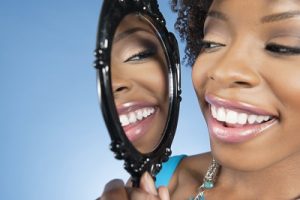 As dentists, we recommend you set a regimen for the use, care, and storage of your toothbrush and then try to stay with that format. After brushing, give the brush a thorough flushing with a good stream of tap water. This should rinse and remove all the pathogenic debris. Then, shake the toothbrush to throw off any excess water and always place it in an upright position in your holder which can be anything from a cup or glass to a proper toothbrush rack. Whichever you choose as a storage method, the toothbrush must not touch another toothbrush or anything else. One more item we recommend you guard against is tapping your toothbrush on the side of a sink or any other area as this could quite possibly load up further pathogens onto the toothbrush handle.
Where To Store Your Toothbrush
We recommend that in thinking about where to store your toothbrush that you do not store it in the medicine cabinet. The med cabinet is a small and mostly airtight area that is often humid and in theory, could enable pathogens to really flourish since we know that moisture will contribute to microbial enhancement. This can include mold and all sorts of bacteria.
Always Be Wary of The Toilet In The Restroom
Since we know you like to keep your toothbrush in the bathroom, that toilet becomes a huge consequence. When stored out in the open in the same room with the toilet, your toothbrush is vulnerable to something called "toilet plume." We dental professionals know about this and will always let you know so you can stay healthy. Just how does this phenomenon work? Toilet plume is the process of converting a substance into much smaller and lighter fragments so they may become airborne. This means that while it may be desirable to keep your toothbrush in the same room as your toilet, you should never let it get close to the toilet, you should wash your hands if you've used the toilet and then need to brush your teeth and you should replace your toothbrush with a new one on a regular basis.
So, remember, if you need help with anything dental, please call us or just stop by and say hello. We are eager to help with all your dental needs.